Ad blocker interference detected!
Wikia is a free-to-use site that makes money from advertising. We have a modified experience for viewers using ad blockers

Wikia is not accessible if you've made further modifications. Remove the custom ad blocker rule(s) and the page will load as expected.
 Games 
Other games
Lost Planet: Trag Zero (mobile game)
Lost Planet: Extreme Condition Colonies Edition (extension of LP1)
Other pages
Lost Planet: Bound Raven (graphic novel)
Lost Planet Universe
 Featured Article 
Wayne Holden is the main protagonist of Lost Planet: Extreme Condition. At the beginning of the game, he is working along side his father. During a mission to the dome facility, the team encountered an enormous Akrid called Green Eye. More...
 Featured Video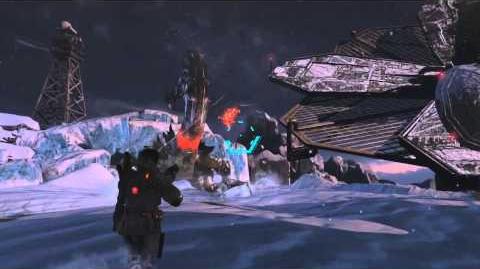 Gallery 
 Help needed 
We are looking for decent scans of the Lost Planet Artbook. It contains important information like life on E.D.N. III before the events of Lost Planet, and interesting stuff.
Editors are needed in the:
Any other useful contribution are welcomed.
Missing media related to Lost Planet:
---