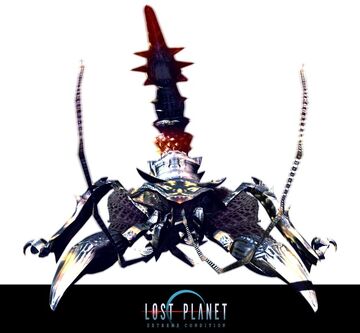 The
Neegal
is a large scorpion-like Akrid which lives in the volcanic regions of
E.D.N. III
. Much like the scorpion which they resemble, Neegal have long segmented tails that end in a stinger. This stinger can rapidly extend over great distances due to the elastic nature of the Neegal's tail. However, it can be severed by destroying the T-ENG deposit at the base of the tail, and will not regenerate. When losing balance, it turn on its back and exposes its primary T-ENG deposit. Neegal are also capable of gliding short distances, due to the webbing between their legs.
In LP2 they are only seen as VS in multiplayer: the Battle Neegal.
Ad blocker interference detected!
Wikia is a free-to-use site that makes money from advertising. We have a modified experience for viewers using ad blockers

Wikia is not accessible if you've made further modifications. Remove the custom ad blocker rule(s) and the page will load as expected.